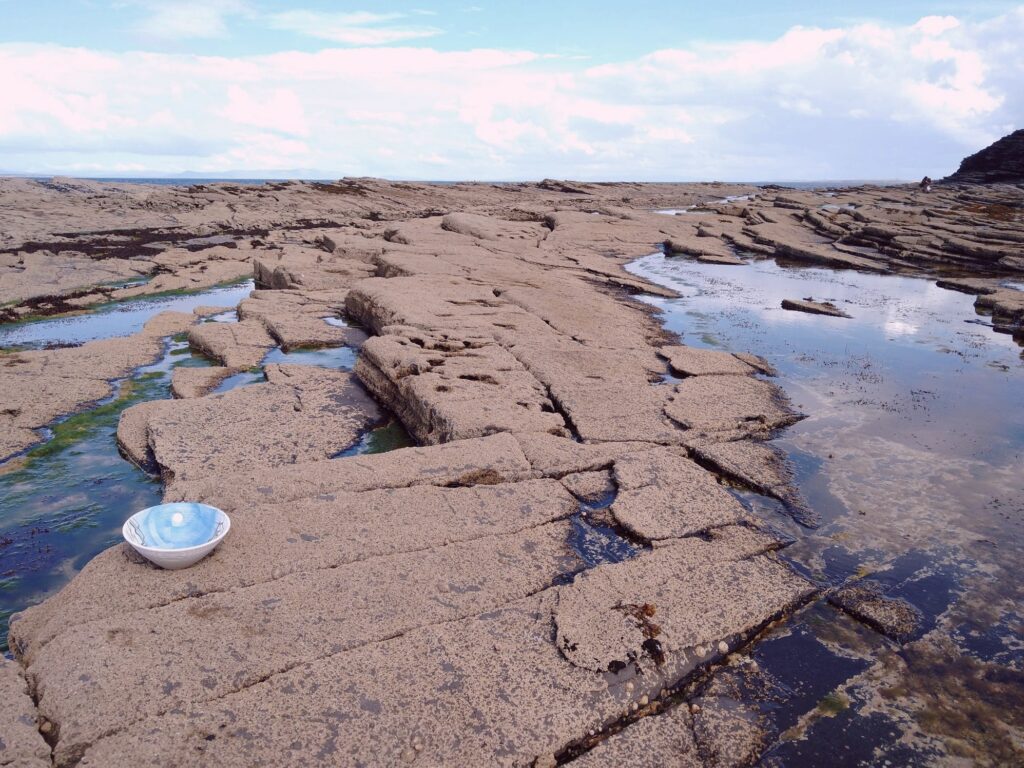 The 'Ceramic Poem' project explores deep connections between people, place, legacy, interconnections & continued practice. Working in collaboration with Sligo based master potter Con Lynch, we are creating a unique series of calligraphic bowls based on the Sligo landscape.

My starting point was an archive of colour observational studies which I created en plein air 1993-2010 & used as a catalyst to make new work – painting on this dynamic sphere of clay.
The common shape of the bowl, its circle and vessel fascinates me and inspires me to capture an intimate universe in its shell. I'm trying to create spontaneous calligraphic images, related to remembered place, highlighting line, colour and gesture on clay.
Working closely with Con from deciding the type of clay, scale & glaze. Ceramic Poem(s) Part 1: June-September 2022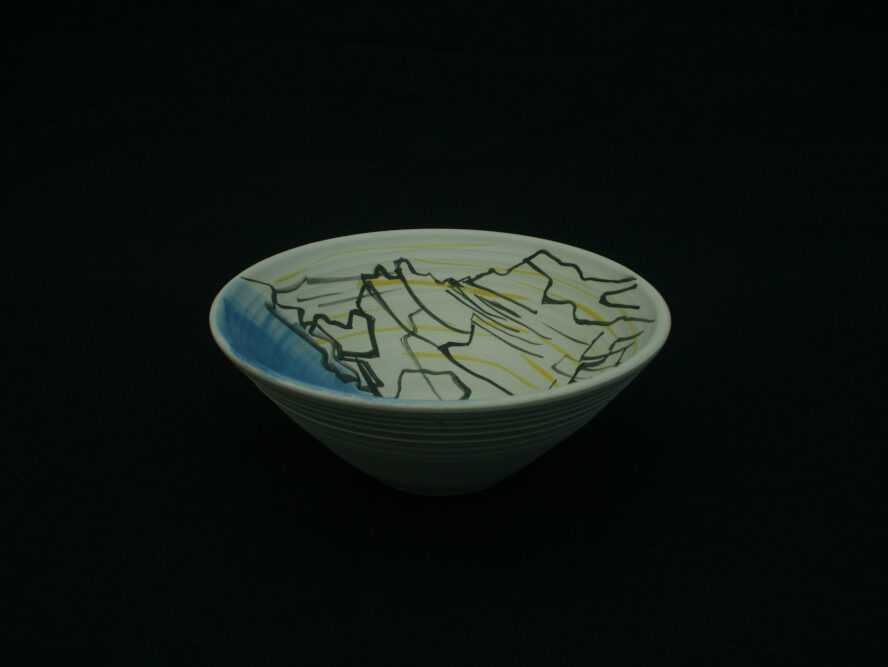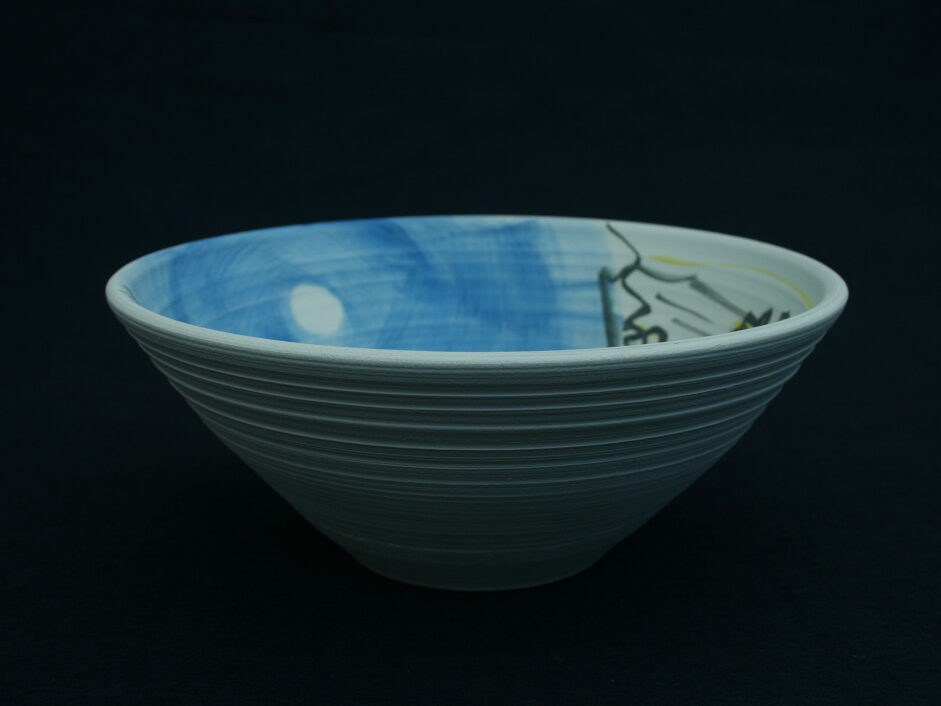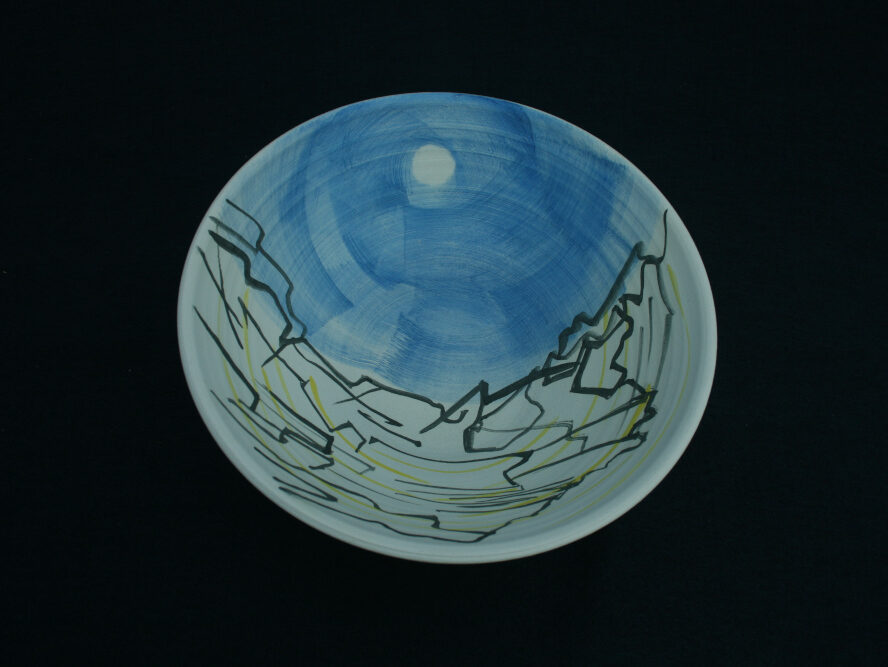 In search of the Serpent's Rock
hand painted ceramic 30cm X9cm 2022