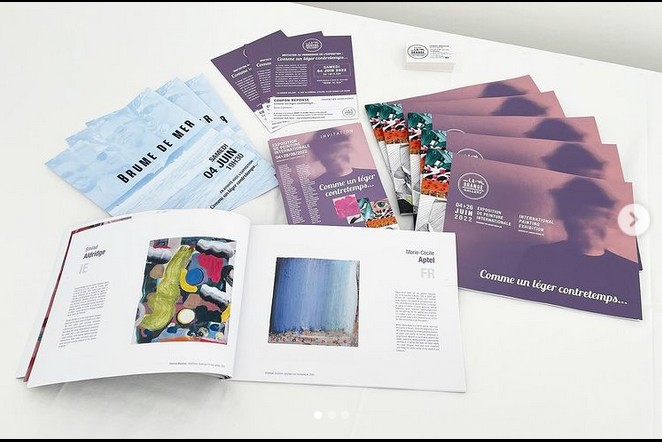 The exhibition "Comme un léger contretemps…………. A Slight Hiccup " presents 60 international contemporary painters at La Grange Gallery Cernay-lès-Reims, France
This full colour catalogue complements the exhibition giving details of each artist and the painting exhibited in the exhibition.
….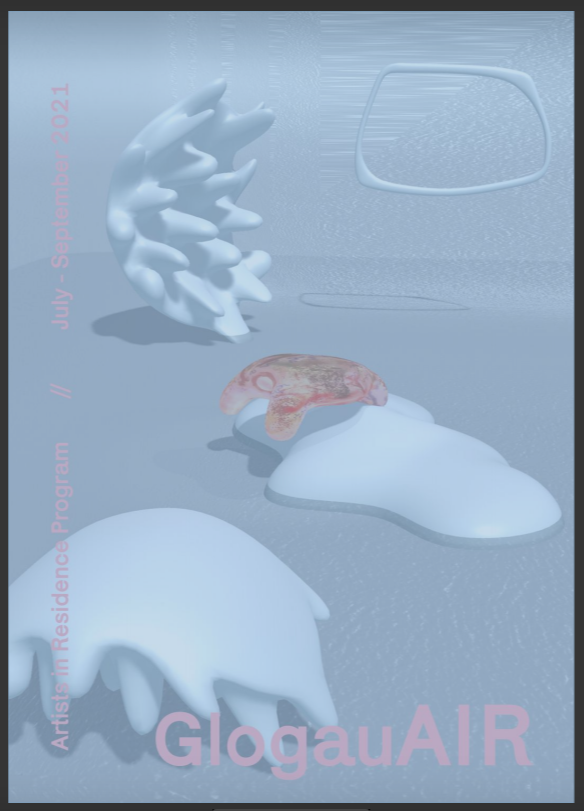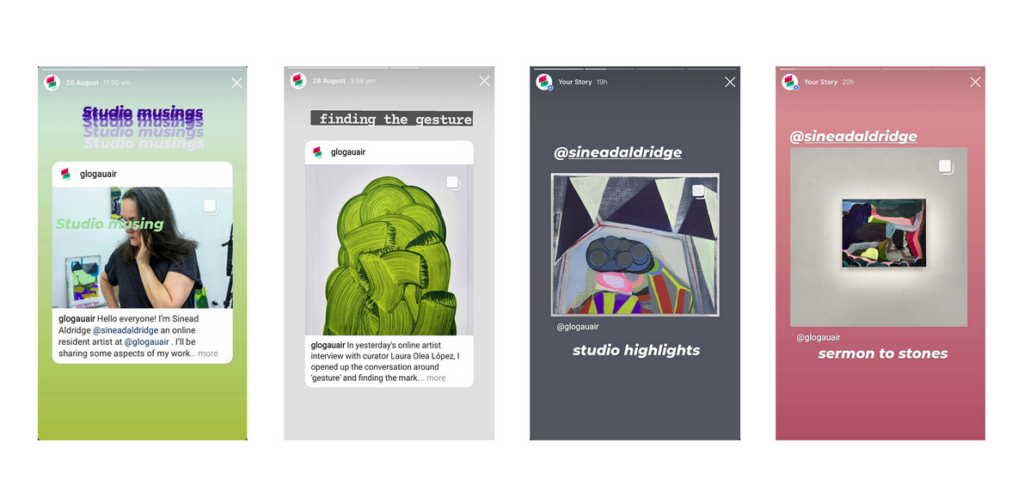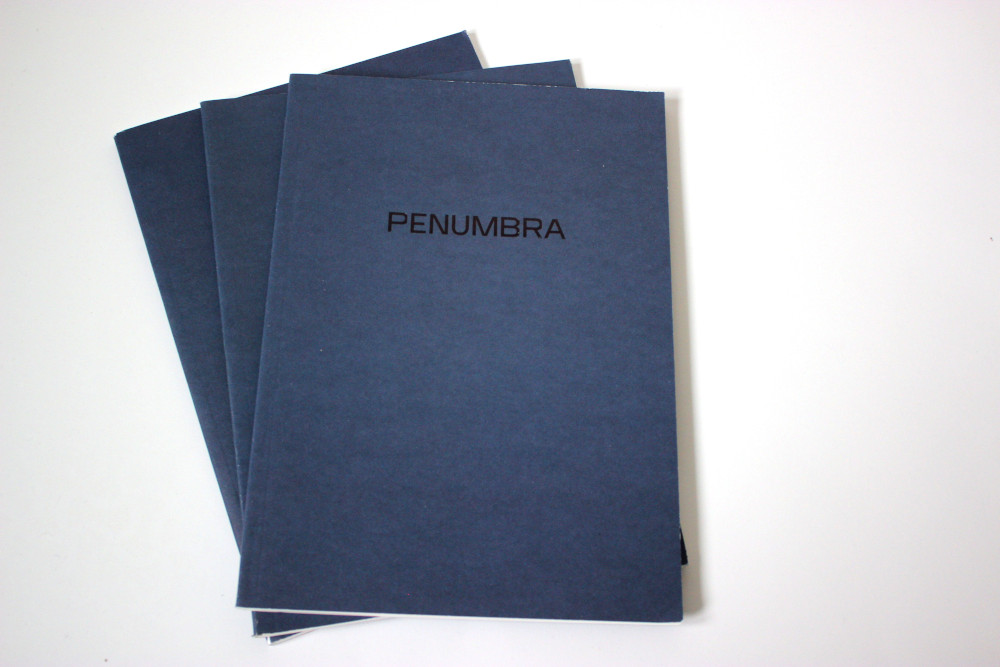 Penumbra is an exhibition of contemporary painting by eight artists: Sinéad Aldridge, Hannah Casey-Brogan, Susan Connolly, Sarah Dwyer, Fiona Finnegan, Alison Pilkington, Yasmine Robinson and Louise Wallace. The exhibition took place at the F.E. McWilliam gallery 15.02.2020 – 30.05.2020 and brought together artists who are connected by their gender, their associations with the island of Ireland and their commitment to testing the limits of painting. Each artist and their work has been shaped by their individual relationships to place, to Ireland and to Irishness. Ultimately, these artists share a commitment to exploring and expanding the definitions of painting and to engaging in the struggle to create work that is unique, relevant and meaningful.
Louise Wallace was also co-curator alongside Dr Riann Coulter, F.E. McWilliam Gallery. Catalogue Essay was written by Dr Cherie Driver. Publisher F:E McWilliam Gallery and Studio. Published -15 Feb 2020
….
Penumbra Video – Dr Riann Coulter co-curator of the Penumbra exhbition talks about the work & artists presented in the show. Produced by F E Mc William Gallery Sept, 24
…..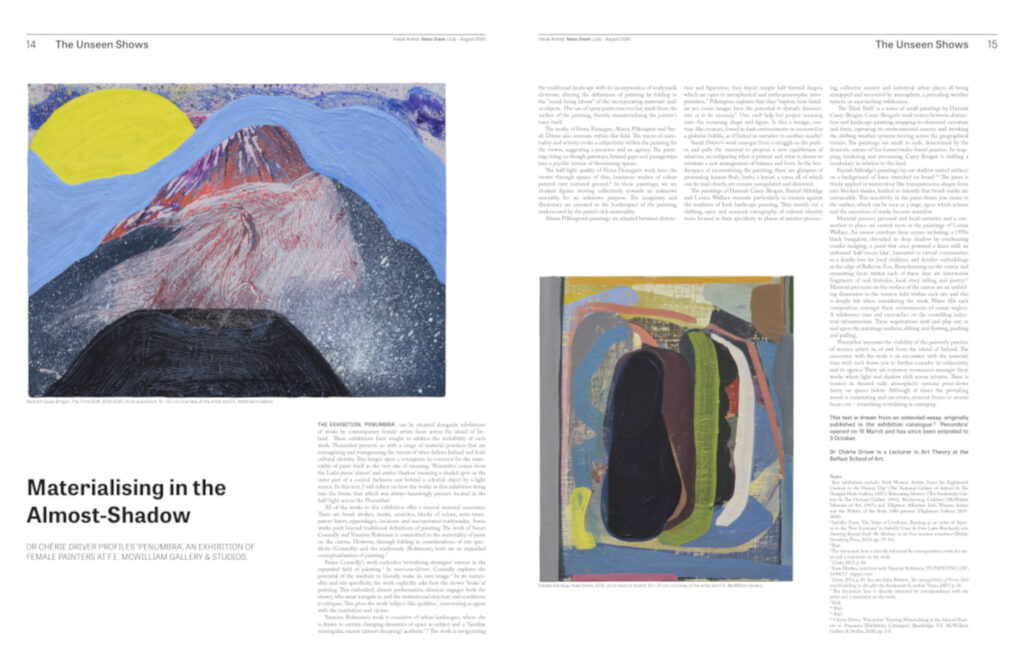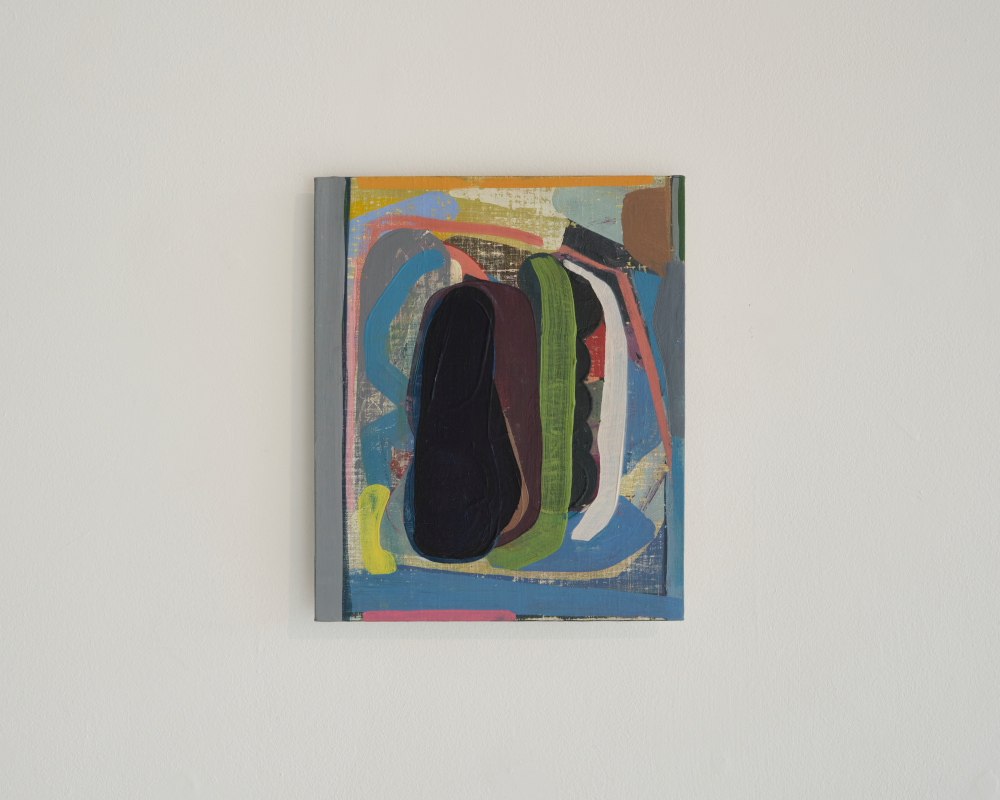 "..These images are teasing the viewer: rich differences of robust hues exude energy, almost militant energy. The fat lines anchor the hues firmly in a position, while their fluency indicate possibility of a move, of change of place, change of order. .."
Penumbra: Exhibition review Slavka Sverakova October 2020
….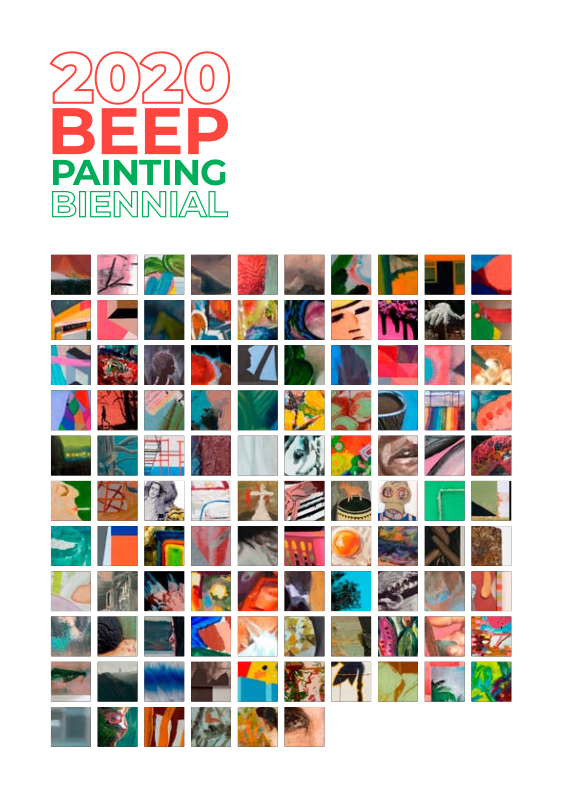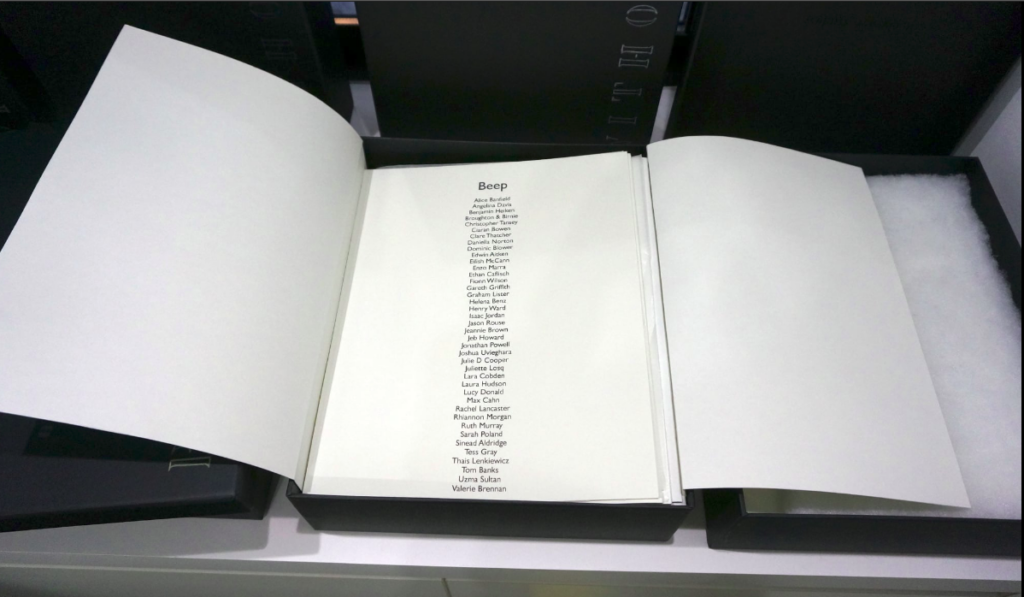 The Without Borders project salutes the diversity of creativity. The 'Artists Book' sets the parameters into the exploration of the notion of Borders. Curated Jonathan Powell @beeppainting ,elysium gallery Director and Heather Parnell, co-editor of 1SSUE artist books.The term Border describes literal or invisible lines: edges that separate and divide, that contain and limit. Without Borders is particularly evocative and redolent in these current times. The exhibition will travel to Japan, Norway, USA, Venice, Canada, and back to Wales. The project will also be globally accessible via an e-catalogue.
At the end of the tour, the artworks will permanently be bound together to create one unique artist book, to be housed in a special collection's library which will be announced at a later date.
….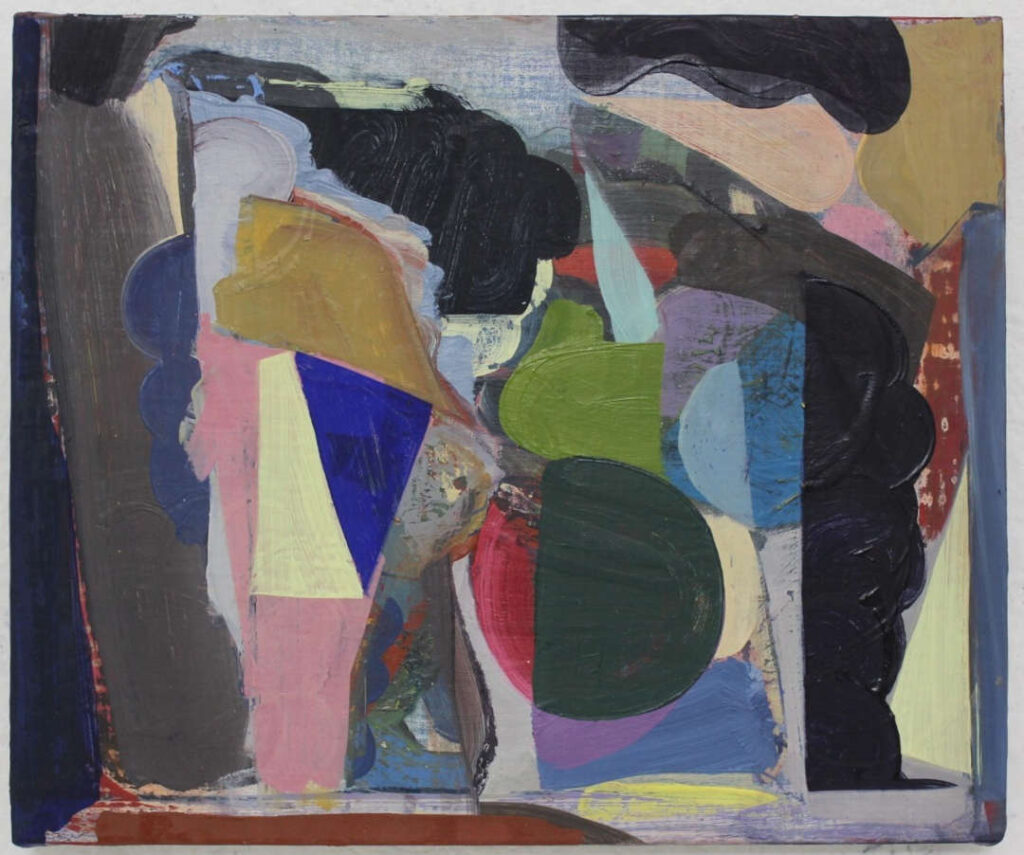 The Sky is Falling Solo exhibition at the Fenderesky Gallery Belfast May 2019 review by Dr Slavka Sverakova
….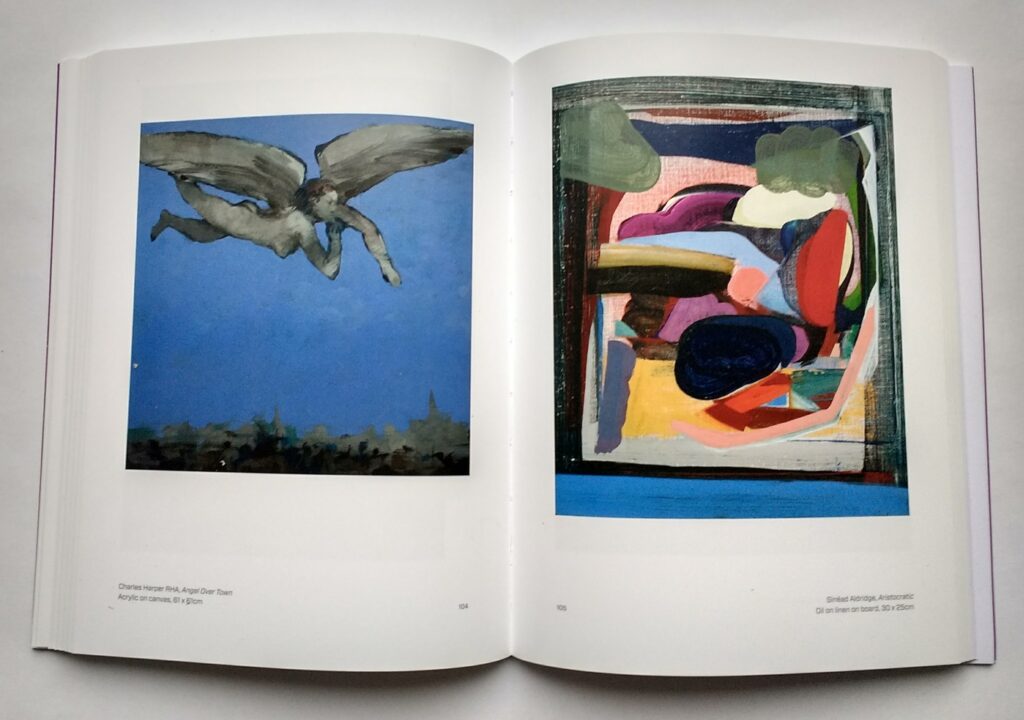 188th RHA Annual Exhibition 2018 Catalogue P 105.
….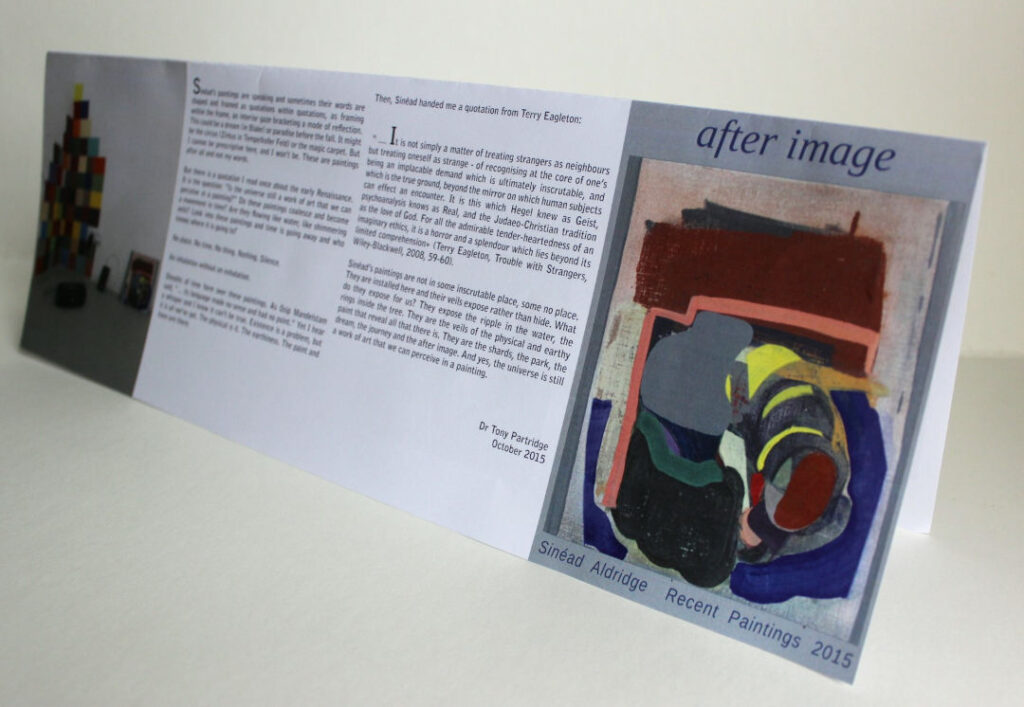 "…They are the reverse of veils and, instead of hiding, there is a revealing. The paint layers up and, then, every aspect of life, from memories to chores to peripheral vision to looking, looking, looking becomes a collage inside the layered paint, a collage put on linen and then built over and over. It is there, even when you can't see it anymore, like the tree rings that are hiding underneath the bark. You know they're there so that you don't have to look. You can just assume. Then the hidden depth … gives depth. It stays there like a ripple. Where does the ripple lie? In the water? In the fabric of the world?
Where is it? It is simply there. Then, to give it a name, press a finger against the ripple to halt it in its flow. Is it like putting a finger against someone's lip when you've decided that they have finished speaking? It is enough…."
Dr Tony Partridge extract from essay for solo exhibition at the Fenderesky Gallery Oct-Nov 2015
….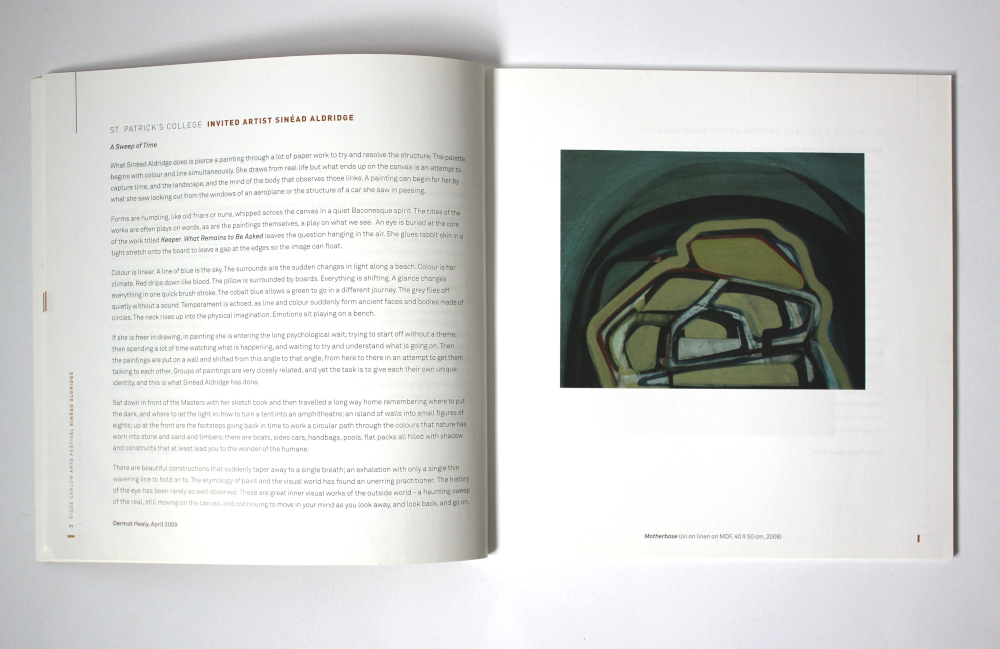 The paradox of happiness "….These are beautiful constructions, that suddenly taper away to a single breath; an exhalation with only a single thin wavering line to hold on to. The etymology of paint and the visual world has found an unerringly practitioner. The history of the eye has been rarely so well observed. These are great inner visual works of the outside world – a haunting sweep of the real, still moving on the canvas, and continuing to move in your mind as you look away, and look back, and go on."
Dermot Healy
Upon a visit to the artist's studio April 2009
ÉIGSE CARLOW ARTS FESTIVAL extract from text forcatalogue 2009
….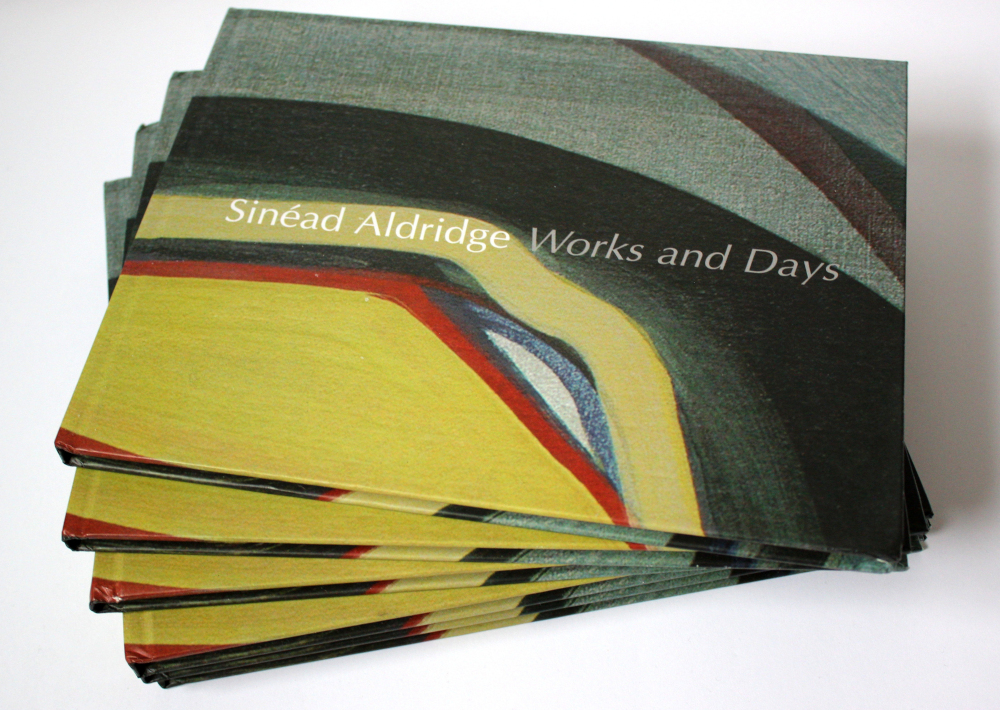 The Works and Days catalogue presents a detailed study of the work of Irish painter Sinéad Aldridge. The publication focuses on work until 2008 complemented by a comprehensive essay by Dr Slavka Sverakova
Hardback Edition 1000. Pages: 64 colour. Regular Price 15€
….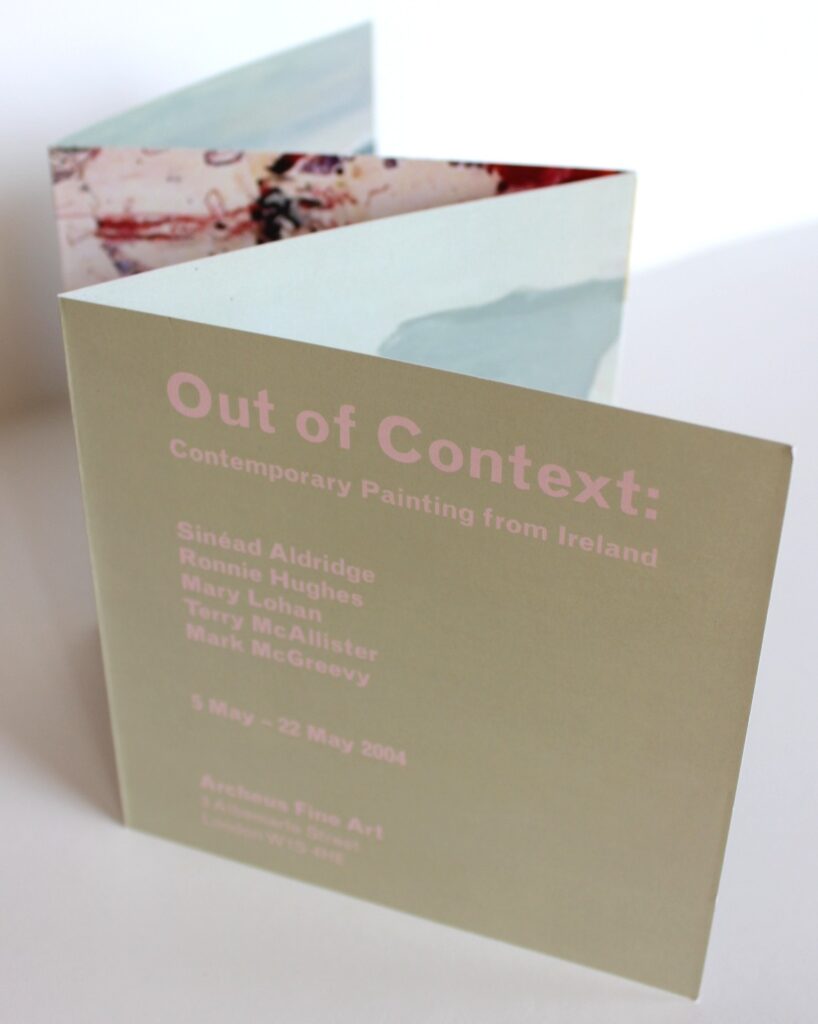 Out of Context – Group Exhibition Contemporary Painting from Ireland – Sinéad Aldridge, Ronnie Hughes, Mary Lohan, Terry McAlister & Mark McGreevey at Archeus Fine Art London 5- 22 May 2004 Exhibition pamphlet.